An Illustrated History of the First World War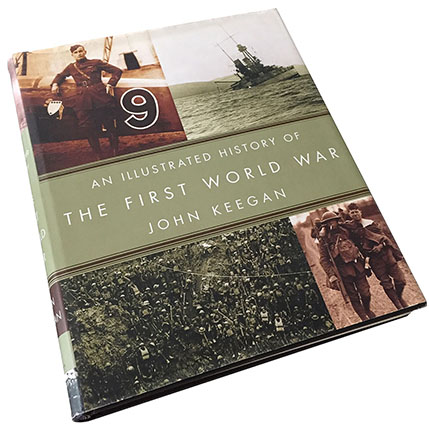 An impressive illustration of the stark reality of warfare
and its political and economical results!
By Noelle - September 20, 2014
For those of you interested (as I am) in the "War That would End All Wars', there are many sites to check out on the Internet along with libraries offerings for a start. The British Royal Legion 'Every Man Remembered' is one of the latest I have visited where I found that more than 800 British women also died during this conflict and are included in this remembrance. Note: This particular campaign was inspired by a British Explorer Scout who wrote to the legion after visiting a WW 1 Belgian cemetery.
2014 is of course the Centenary of the Great War and perhaps or because of this, history buffs and families from every affected continent are looking into available records. It is absolutely amazing to see how much has in fact been preserved, from first count remembrances to diaries, letters, documents and best of all, photographs.
On a note of worth, the last of WW 1 veterans, Florence Green, AAF, passed away on 4 February 2012 whilst the last combat veteran, Claude Choule, BRN died in May 2011 and Harry Patch, the last veteran to serve in the trenches died in July 2009.
With the advent of computerized records, folks all over the world are now able to research family members' military records. I noticed the last Belgian veteran C. Camillus Barbary passed away in September 2004 at the age of 104 years. The stories they could tell...
Back to John Keegan, a well respected name in this particular field and his latest 'Illustrated History of the First World War', which is nothing but short of magnificent in its extensive compilation. This visual record begins with the worldwide crisis of 1914 and its impact on the European theater, particularly the stalemate which emanated as both sides struggled to win the war.
Keegan's research enabled him to produce an amazing amount of photographic records focusing not surprisingly often on the battlefields aspects and the stark aftermath of such warfare reality. One look at those trench soldiers and you will have a feel for the miserable conditions in which this war was waged and its senseless horrors.
However Keegan did not stop there, and inserted enough solid documentation about the hierarchy behind major front line decisions, some so innate as to puzzle the average reader, to satisfy any student of the period along with a fair amount of maps.
Additionally the writer recorded the effects on civilian life during these four years of conflict for which I am grateful as a Belgian citizen, the grand daughter of a veteran serving under Albert 1. Best described as a tiny army, Belgian troops under the command of their King heroically defended major strong points until the last 60,000 survivors retreated along the coast to the estuary of the Yser river where on 27 October 2014, he ordered floodgates to be opened. The resulting inundations formed a barrier stopping the German army' advance.
From 1914 until the Armistice warfare was staged on every continent, leaving for future generations countless reminders of this conflict as shown in this illustrated record.
Finally I would like to stress that along with the political and economical effect throughout and beyond this war, Keegan reminds the world that the military leaders of this horrific conflict were mere men presented with a near insurmountable problem, that of breaking a strong fortified front with weak, inadequate means. Errors, dreadful mistakes were made and we can only hope we have learned something from those. Never again would engagements be conducted in the same apathetic way.